Patient Frequently Asked Questions
At Align Orthodontics we are asked a lot of different questions about our specialty orthodontic treatments.
Some of the more popular questions we are asked are listed below.
We invite you to check out these below for further information in regards to our orthodontic treatments and services.
Hopwever, please do not hesitate to contact any our friendly staff if you have any further questions.
Who is an orthodontist?
A specialist Orthodontist is a dental specialist in the diagnosis, prevention and treatment of dental and facial irregularities including any problems you might have with the alignment of your teeth, jaws and bite.
What happens at the initial orthodontic consultation?
During your initial consultation, at Align Orthodontics our orthodontic professionals will assess the placement of your teeth and your jaws to identify the treatment that would be most appropriate for you.
When you visit us for your first consultation, it is important you communicate all of your concerns with us so we can find the best course of action for you and your teeth.
Our orthodontists are highly trained in identifying orthodontic concerns and treating them with cosmetic options. Your journey towards a beautiful smile is a collaborative process, which is why we strive to work with you to make the process as smooth and enjoyable as possible..
What causes orthodontic problems?
Most problems are inherited; however, some are acquired.
Inherited problems include such things as crowding of teeth, too much space between teeth, extra teeth, missing teeth and a wide range of other problems and discrepancies of the jaws, teeth and face.
Acquired problems can often be caused by trauma as well as such things as thumb or finger sucking. Unfortunately, many of these problems not only affect the alignment of the teeth but can also impact facial development and appearance.
How do I know if my child needs orthodontic treatment?
It is difficult for a parent to determine if orthodontic treatment is necessary, are many problems can occur even though the teeth look straight.
Also, there can be some problems problems that may look intimidating  which will resolve on their own. Asking your dentist is a good start, but we are your best resource since orthodontics is all we do.
Our initial consultation is comprehensive and informative where we carry out an initial examination and make any recommendations necessary.
What are the benefits of an early intervention?
The benefits of early intervention include, the early detection of any orthodontic problems in order to take early corrective action and avoid potentially more difficult treatments later.
Other benefits include:

Normalising the growth environment for both the teeth and soft tissue such as the lips and tongue.
Preventing abnormal wear tooth wear on the adult teeth.
Reducing or eliminating the need for extractions.
Can adults receive orthodontic treatments?
Yes! In fact, more of our orthodontic patients are adults, and that number continues to grow!
Age is not a factor in considering orthodontic treatment for adults.
Many adults are now receiving orthodontic care that was not available to them as children.
They realise that improving the health of their mouths and the attractiveness of their smiles and facial appearances can result in positive change for better personal, social, and professional lives.
What is orthodontics?
Orthodontics is the branch of dentistry that corrects the position of teeth and jaws.
Crooked teeth and teeth that do not fit together correctly are harder to keep clean and maybe at risk of being lost early due to tooth decay and gum disease.
Functional problems may also occur due to uneven forces on muscles. This may lead to headaches, joint disorders, neck and shoulder pain.
Crooked and malpositioned teeth can also cause aesthetic problems and detract from ones appearance and self confidence.
Are there any removable orthodontic options?
With recent advancements in orthodontic technology, especially in the past few years, there are removable orthodontic treatment options available.
Invisalign is a removable orthodontic treatment option we offer at Align Orthodontics.
We also have a range of orthodontic appliances that are removable and are sometimes used on their own or in conjunction with traditional orthodontic treatment to help straighten our patients' teeth and smile.
What is Invisalign?
Invisalign treatment consists of a series of nearly invisible, removable aligners that you change every two weeks for the next set of aligners. Each aligner is individually manufactured for your teeth, and your teeth only. As you replace each aligner, your teeth will move – little by little, week by week – until they have straightened to the final position prescribed by your dental practice.
What's more, a virtual treatment plan generated by Align Technology's unique ClinCheck® software shows the series of movements your teeth will go through over the course of the treatment. This allows you to see upfront what your teeth are expected to look like at the end of the treatment. From the results of the ClinCheck software, your custom-made, clear aligners are produced especially for you.
If you're ready for a smile that transforms your appearance, Invisalign is your answer. Although there are many choices out there, no other treatment works as comfortably as Invisalign.
Invisalign could be the best way to transform your smile without interfering with your day-to-day life.
Do I still need to visit my dentist when I have braces on?
Yes, your primary dentist is still the best caretaker of your overall dental health.
Your orthodontist, of course, will monitor your braces and the progress they are making to straighten your teeth or fix your bite, but it's the regular cleanings and dental examinations that will keep your mouth healthy for life.
Remember: you can still get cavities when you are wearing braces.
How can I care for my teeth while wearing braces?
Maintaining proper oral hygiene is highly important when you are undertaking orthodontic treatment.
We recommend our patients carefully brush their teeth after every meal, as braces can trap debris that decay-causing bacteria feed on. If proper oral hygiene is not maintained your braces may have to be removed early, leading to oral health issues and compromised results.
Personalised, Individual Service
Our Orthodontic Treatments & Services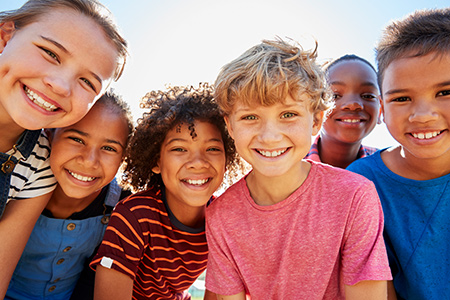 Children - Early Orthodontic Treatments
To assist us in providing your child with the best possible smile and treatment outcome, it is recommended that children receive a specialist orthodontic examination by age 7-8 years.
We are happy to see children of any age if the parent has a concern or the general dentist recognises any issues.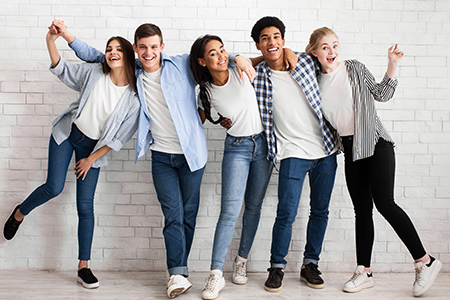 Teenagers - Orthodontic Treatments
Teenage years are best for orthodontic treatment.
Teenagers jaws are still developing, while most of their adult teeth will have erupted and are in place.
Adolescents children are growing rapidly, and orthodontists can usually take advantage of these growth spurts to help improve the bite and align the teeth correctly.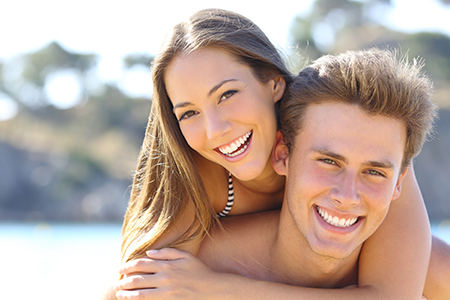 Adults - Cosmetic Orthodontic Treatments
More and more adults today are seeking orthodontic treatment to achieve a great smile and improve their oral health.
Many adults are now receiving orthodontic care that was not available to them as children.
Don't ever feel it's too late to enhance your smile.
Our Happy Patients Reviews

Barbara (orthodontist) is very friendly and has a nice manner with the children. She explains procedures clearly and does her homework before each visit. She is up front regarding fees, so there are no nasty shocks. The other staff are efficient. Lovely new purpose-built offices, plenty of parking, large flatscreen TV in the waiting room, huge range of magazines, preference given to VCE students re appointment times!"
Amy

"I got my braces put on yesterday and I can honestly say that I was very nervous, because I dislike the dentist a lot as I don't like people in or near my mouth. But the only exception to this is Barbara, I felt completely comfortable with her putting the braces on. I felt safe and trust her. Everyone that works at Align Orthodontics are very kind and helpful. They truly are there for you every step of the way. I highly recommend that you go to Align Orthodontics" "
Jennifer


"Barbara is very good with her clients and does a high standard with her work. She is very friendly and will work with you as long as it takes to get the result. Highly recommend and great with kids."
Chris
Contact Align Orthodontics
175 Warrandyte Rd
Ringwood North, VIC 3134
Monday: 8:00am to 5:00pm
Tuesday: 8:00am to 5:00pm
Wednesday: 8:00am to 5:00pm
Thursday: 8:00am to 5:00pm
Friday: 8:00am to 5:00pm
Saturday: Closed
Sunday: Closed